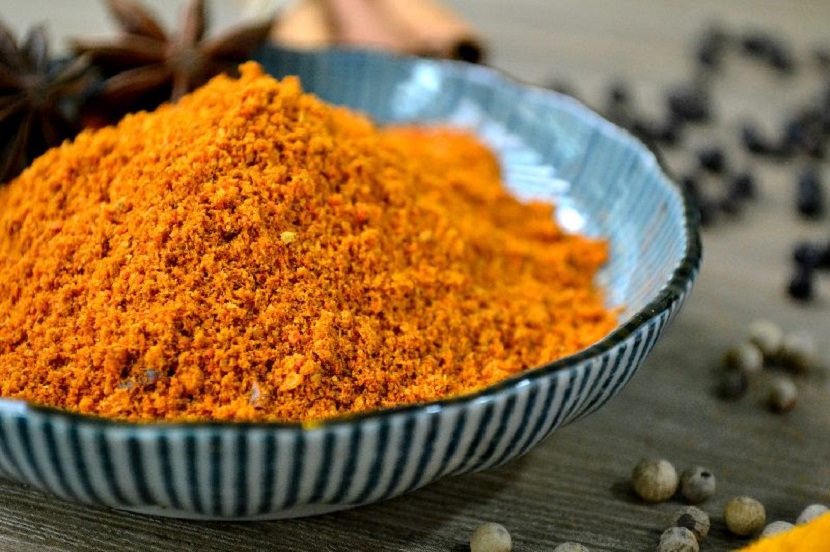 Simply put a Masala is a mixture or amalgamation of different whole spices ground together to be used according to the preparation it is made for. A Masala could either be used in marinating food which can be eaten fried, baked, barbecued or as a curry. Each spice that goes into the making of the Masala has a unique and distinct flavour of its own which imparts a certain taste to the recipe.
How To Prepare A Masala Powder?
The first step in preparing a Masala mix is on deciding what the recipe to be cooked is. It is only then can the different whole spices be determined. After this step of determination is done the various whole spices required for the dish is taken together and dry roasted which imparts that distinct flavour and then it is ground in a mixer jar into a fine powder.
What Is A Masala Used For?
It is already mentioned previously that a Masala is used for various purposes like marinating, frying, baking, barbecuing and making curries. In India, a Masala is mostly and very commonly used in the preparation of curries as the Indian foodie loves to eat food in the curry form which accompanies either the rice or various rice preparations or the roti a baked Indian bread or paratha a fried version of the Indian bread.
What Is A Curry?
The whole world knows that a curry is gravy like preparation cooked with any of the following like vegetables, meat, egg or fish with a variety of whole spices and ground spices and a few herbs. It originated in India. The most common spices are turmeric, cumin, coriander and fresh or dried chilies. Curry is the Indian version of the English sauce.
The exact selection of spices is a matter of regional choice and preference but sometimes it has something to do with the availability of the spice. The geographical location plays an important role in making various curries. For example if one travelled to South India, it can be seen that most of their preparations are rice based and having curry leaves and coconut dried, desiccated or fresh.
Again if one travelled up north the preparations changed where a lot of various herbs, yoghurt, masalas and condiments went into the making of dishes. Every region has its own distinct taste, choice and flavour. The curry is prepared with fish, meat, poultry or seafood with chicken being the most popular. To make this favourite item many Chicken Masala Powder Suppliers in India are filling the racks of stores with their goodies.
Chicken Masala
Chicken is loved the world over. It is a favourite with not only children but also adults. Chicken is prepared in a hundred thousand various ways, and for every Indian preparation Chicken Masala Powder is an important rather the most important part of the recipe. Without this powder a preparation will become bland and tasteless.
Every different chicken recipe has a specific blend of spices which makes it unique. For example a tandoori chicken cannot be prepared with the South Indian curry mix or a chicken tikka Masala cannot be prepared with a tandoori masala. There are a number of Chicken Masala Powder Manufacturers in India who are producing those beautiful powders with which we can get our favourite chicken prepared.